Historical highlights...
There has always been some form of transport between Malta and Gozo. During the time fo the knights, it was particularly dangerous to cross the channel as pirates roamed the area. For this reason, in 1618, a tower was built on Comino to protect those making the crossing.
Over the years, different types of boats and ships were used. One such ship was the Calypso which was previously used as a minesweeper by the British. It started operating as a ferry boat in 1950 but some time later was bought by the Cousteau Society to be used as a seafaring research vessel.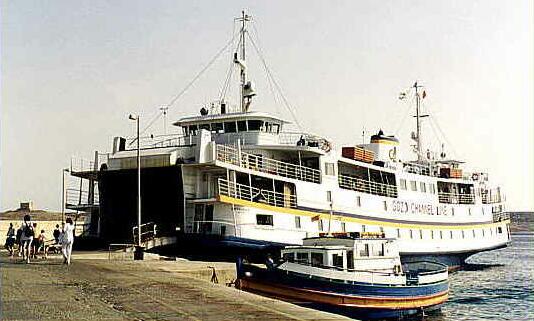 One of the ships used by Gozo
Channel berthed at Cirkewwa Port
In 1988, the Gozo Channel started operating a new faster service by means of a hovermarine. In 1996, the hovermarine service was replaced by a high speed catamaran service.